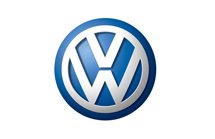 Is your VW DSG transmission system in need of repair? Leave it to the professionals. We are Melbourne's leading specialists in automatic transmission repairs for all makes and models. We have been providing VW DSG transmission repair services to customers across Somerton and its surrounding areas.
One of the most complicated units in all the latest model vehicles is the DSG (Direct Shift Gearbox) transmission system. And when your vehicle hits a certain age, issues like shuddering while taking off, dashboard light gets on, sudden jerks between gears, would pop up and it is a common type of problem in vehicles like Volkswagen, Audi, and Skoda.
DSG Transmission system is a manual transmission system that has a control unit that coordinates with the functionality of clutch operation and gear changing. The overall transmission has led to fuel efficiency and provides faster shifting.
It incorporates the best of a manual gearbox and automatic transmission.
However, sometimes it may come up with sudden issues which can be a lubricant or fluid change or even a filter change. For the smooth functioning of the complicated system, you need to change the fluid.
Servicing them at regular intervals would keep the system in good condition and increase the mileage.
When you face the signs of damage or repair in your DSG Transmission system, it is advisable to get it checked from an auto care shop like us. Dealerships will suggest an entire system replacement and that could cost half the price of a car. So, it is good to check whether all the components are in the right sync. Whenever you need service, you can trust the specialists at European Prestige Body Care.
What Do We Do?
Complete diagnosis of the entire system
Oil and filter change
Conduct Actuations
Replace or install new transmission set up
So, even when your VW DSG transmission system is not in trouble, it is recommended to get a regular service cycle to check your transmission system is in top condition, and this would save you from costly replacements.
If you are looking for a VW DSG Transmission repair service across Somerton, call 03 9357 7075 today.