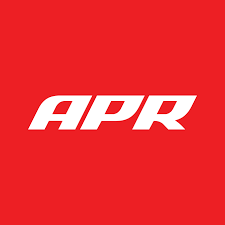 Have you been thinking about increasing the performance and speed of your vehicle without making any physical modification to your engine? If so, an APR tuning program may be right for you.  However, tuning your car using APR technology requires an expert car mechanic who can perform modifications to the engine control unit (ECU) as well as fitting performance hardware upgrades. For APR tuning in Melbourne, you can rely on the experts of European Prestige Car Care. As an APR authorized service provider, we are able to make necessary modifications to your car's ECU to increase its speed, torque, and overall performance to your expectation.
Our APR performance Solutions:
Our in-house team of factory-trained mechanics provides your vehicle with the ultimate enhancements using the following APR products:
APR Exhaust Upgrades
APR Intake Upgrades
APR ECU Tunes for Volkswagen, Audi, and Porsche
APR DSG Tunes for Volkswagen, Audi and Porsche
APR Brake System Upgrades
APR Intercooler Systems
APR Turbo system upgrade
At European Prestige Car Care, we will help you design a full performance plan that helps you get the most out of your vehicle. Our experts will add only the essential tweaks and enhancements giving you the best value and performance possible! Our APR tuning options are available for all models of Audi, Volkswagen, and Porsche (please get in touch for Mercedes, BMW, and other models, we can support these too!).
Call Us For More Details!
APR tuning is for car enthusiasts who want to take their vehicles to the next level. If you are interested in leveling up your vehicle's overall performance, speed, and power, but have questions about the procedures, call our dedicated team on 03 9357 7075. We will give you an honest evaluation of the APR tuning and let you make a well-informed decision.