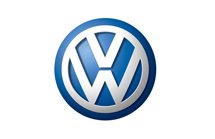 When it comes to luxury cars Volkswagen is an immensely popular and trusted brand, owing to the superior quality of engineering that has been invested in constructing it. We know how important this car is for individuals who own it and hence we offer car service Volkswagen, especially for such clients. We are proud to say that we have a team of individuals who provide efficient and effective maintenance and repair services for this car. At European Prestige Car Care we can provide services to all types cars be it a luxury car or a normal one.
Our team is trained to work with all models of Volkswagen, each car is considered equally important and we make sure that they are treated in the best possible manner and when we return your car to you we promise it will be as good as new. Our service includes first and foremost inspecting the car internally and externally as well. All the essential safety-related components are closely inspected to make sure that they are in good working condition. If our team observes that a part needs to be replaced, they will only utilize genuine factory made parts to replace the original one. Thus, with us, you can be sure that you have invested your hard earned money in the right company.
At European Prestige Car Care we believe that efficient services are of utmost importance to achieve a completely happy and satisfied client. Our team works by the same motto and hence we have been successful in serving so many clients over the years. If you have any doubts or questions regarding our car service then you can give us a call on 03 9357 7075. We are in your neighbourhood Somerton, Campbellfield, Broadmeadows, Epping, Lalor & surroundings offering the quality service that you deserve.