Audi is a high-end vehicle where you need to maintain all the intricate components of the vehicle with attention. Well, the DSG transmission system is one of them. If you maintain Audi DSG transmissions and perform all other maintenances on time, your vehicle will come a long way and run at top condition.
Maintenance of Audi DSG Transmission System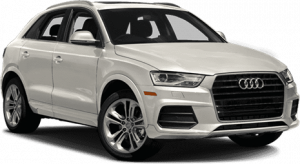 Like all the car components, your vehicle's DSG transmission should be properly looked after to ensure they are running smoothly. Your transmission system needs regular oil changes, as the two-clutch system has detailed engineering tolerances and it needs to be lubricated. If the oil is not changed at regular intervals, the contaminated oil will overheat the gearbox and cause the clutches to burn. This result in poor gear selection, loss of power, and finally leads to transmission failure.
When you service your Audi DSG transmission system from us, our mechanics check for leaks, drain the oil filters or replace it with new, and fill your vehicle's system with new oil.
We recommend you to change the oil after every 40, 000 miles. By doing so, you can prevent your vehicle from unwanted gearbox repairs and improve your car's performance.
We Make Audi Transmission Repairs Simpler
Audi vehicles have a complex DSG Transmission system, and it needs expert service to keep them running at optimum performance. At European Prestige Body Care, we service and repair all models of Audi. From regular servicing to the most complicated Audi DSG Gearbox or transmission repairs, we ensure to give the best Audi DSG Transmission repair melbourne service to you.
Whatever model you have, when you place the trust in us, we strive to give the best solution. As specialists in the transmission repair service, our team of mechanics can take care of the entire Audi DSG Transmission system with care.
If your Audi needs a Transmission service, call our Audi specialists at European Prestige Car Care on 03 9357 7075.