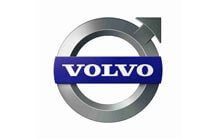 When you own a luxury car you have to make sure that it is properly maintained and serviced so that you can obtain the maximum benefits of driving your vehicle with the utmost comfort and reliability. To get the best car service Volvo all you have to do is choose European Prestige Car Care, we have in store for your Volvo the best of services that will prove to be highly beneficial for your car. You can never ever go wrong with our services because we have with us a team of highly skilled and experienced individuals who know the pros and cons of servicing a luxury vehicle.
Our car service Volvo includes a thorough internal and external inspection of your car, our team of mechanics will carefully inspect your car and even the most minor defects, if found, will be brought to your notice. The routine maintenance service includes checking all the important aspects of the car like the acceleration, break, oil etc and it required the repairs or refilling will be carried out by our team. We have in store the latest tools and equipment which will be used to the best of their ability to treat your car. You can have the assurance that when our team is done with their services on your Saab you will have the ultimate driving experience the next time you go out!
If you want a quote or have any kind of questions or queries you can always contact our helpdesk on 03 9357 7075. Our highly experienced & skilled mechanics are here to offer you the best car service & repairs in Somerton, Campbellfield, Broadmeadows, Epping, Lalor & surrounding suburbs. Fill the form on your right to set an appointment with one of our car service specialist and we will take care from there.