Are you planning to improve the performance of your car? If you may expect more from your car and dyno tuning specialists from European Prestige Car Care is here to help. We provide multiple car tuning services to ensure a safe and higher-performance ride for your vehicle. If the speed and performance of your car are the only concern, you may need our expert performance tuners or car tuners to perform modifications to your engine control unit (ECU) or (TCU) as well as take care of the fitting hardware upgrades.
We offer a wide range of car tuning services, including dyno tuning, TCU & ECU tuning, and more. Most cars installed with TCU or ECU are more capable of delivering high performance with smoother engine and transmission response, fuel efficiency, and drivability.
Here at European Prestige Car Care, we offer dyno tuning solutions to all high-end cars with TCU (Transmission Control Unit) and ECU (Engine Control Unit) upgrades.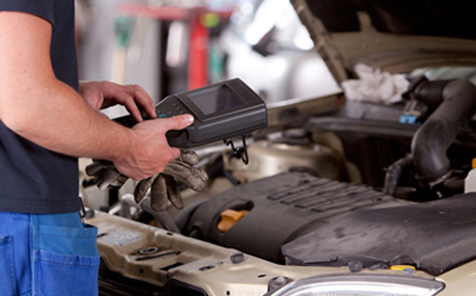 Why ECU & TCU tuning are essential?
In modern cars, all the parameters are electronically controlled. Be it any European model car, ECU is responsible for extracting the best fuel efficiency, power, speed, reliability, and emissions. However, sometimes this may take a toll on overall car performance. That's where our car tuners at European Prestige Car Care recommend ECU tuning for your vehicle. It plays a major role in enhancing drivability and performance; increases power and throttle response for a smooth driving experience.
Cars with automatic transmissions come with a (Transmission Control Unit) It controls all aspects of your car's transmission functionality. It works with the ECU to send and receive real-time data across the car's network system. At European Prestige Car Care, we offer TCU tuning services to give the driver a variety of enhancements. From reduced gear selection to shift times to more power and torque, we install TCU upgrades to improve overall driving.
Trust Our Dyno Tuning Specialists In Melbourne
No matter which model European car you have, we can research and conduct optimisation using our in-house dyno tuning system. We also stock hardware upgrades and high-end car accessories from top brands to fulfil your performance needs.
If you want to improve your car's performance, speed, or drivability or want to check when you can come in for a car tuning service in Melbourne, call us at 03 9357 7075 today.