Need more torque power? Want more performance from your Audi or Volkswagen? We offer a wide variety of Eco tuning performance modifications and upgrades for all European vehicle makes and models. European Prestige Car Care has an expert team of eco-tuning specialists that can provide tuning solutions for all performance and speed-related needs.
Getting performance upgrades for European model vehicles can be stressful if they are not installed or recommended by professionals like us. We test our eco software on our vehicles to ensure our eco software solutions and upgrades are reliable and efficient. Our team manages to cut down any risk and deliver enhanced drivability and performance for your vehicle while matching the manufacturer's safety parameters.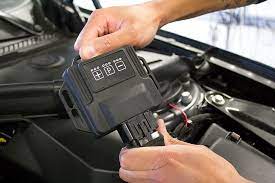 Eco Tune Specialist Team Melbourne
When you get an Eco Tune software installation done by our team, you can experience top-notch vehicle performance and efficiency. With years of experience in Eco Tuning, our eco-tune specialists approach each car and customer individually to understand their speed and performance requirements. Then, they advise and recommend the best performance tuning options like Eco tuning, be it short-term or long-term.
After the software installation, you can enjoy increased performance and get the most from your engine. We can improve the performance of any vehicle and make your driving experience smooth, flexible, and reliable. We also provide eco-tuning software installation for all vehicles, including cars, trucks, and tractors.
We carefully calibrate the software to your engine and make necessary changes to enhance your driving. Our eco-tuning experts can install it for you and assure you will have a better driving experience.
Why Trust Our Experts At European Prestige Car Care?
Our experts offer performance upgrades for a wide range of Volkswagen and Audi vehicles.
We deliver the most efficient and performance-oriented software that alters your engine to your driving style and assures maximum performance.
If you seek more performance from your vehicle, we can help run through our range of extensive hardware tuning packages to meet your needs.
We listen to your needs, help you pick the right tuning option, and ensure you get the best value for money.
If you want to improve your vehicle's speed and performance for your European car with Eco tuning, call our expert team on 03 9357 7075 today.