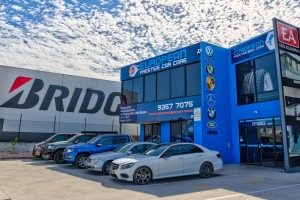 The safety and performance of your car depending on how well the car is regularly maintained. Without proper car service, your car will be more likely to develop serious problems in the future that would require a substantial budget to repair. Unfortunately, despite car maintenance being easy to carry out, most car owners tend to ignore car maintenance service until the car starts developing serious problems. Failure to maintain your car on a regular basis can result in more serious repairs such as replacing the cylinder, engine failure, camshaft failure, and transmission problems. Luckily, European Prestige Car Care offers car repair and car service South Morang for all makes guaranteeing you a smooth ride in South Morang.
Roadworthy Certificate South Morang
Whether you are looking to sell your car or buy a used car, European Prestige car care can assess the car and provide you with a roadworthy certificate in South Morang. To ensure that the car is safe for use on the roads, our qualified and certified inspectors check out various things that can affect the performance and safety of the car such as braking system, clutch system, steering and suspensions, and wheels and tires among others with the help our talented car mechanic South Morang.
Car-Air Conditioning Service South Morang
Unless your car air conditioning system is in good condition, driving in summer can be very uncomfortable. A well-functioning air conditioner ensures optimum passenger comfort in the hot summer days. At European Prestige car care we ensure that all components of your car air conditioning system are properly working to ensure efficiency.
Brands We Serve
Whether you want standard car service maintenance or a roadworthy certificate South Morang, you can rest easy knowing that your car will be offered the best service possible. Our inspectors thoroughly check the car to ensure that you will drive better as you leave our driveway. Furthermore, we only use genuine equipment and spare parts on your car to ensure that your car will be running efficiently for many years. We serve the following brands:
– Audi service
– BMW service
– Mercedes service
– Volkswagen service
– Volvo Service