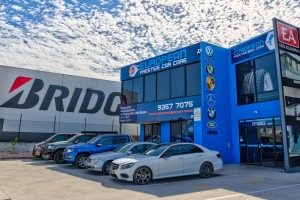 Car servicing is one of the most ignored maintenance practices for vehicles. Most people would want to use their vehicles until it cannot be used anymore maybe with a wrong notion that servicing is just a waste of money or other would claim that so long as the vehicle is then, you need not waste your time and resources in the name of service. But the truth of the matter is that those basic upkeeps are cheaper compared to major repairs resulting from negligence. As a wise man said prevention is better than cure so is it for vehicles. Contact European Prestige Car Care mechanic in Roxburgh Park today and keep your wheel rolling smooth. We offer car service & repairs for all makes & models including roadworthy certificate & car air conditioning service Roxburgh Park.
Roadworthy Certificate Roxburgh Park
One of the essential requirements when displaying your car for sale is a roadworthy certificate. European prestige car care which is one of the mechanics service providers at Roxburgh do have inspectors who assess your vehicle and provide you with the certificate which is valid for one month. Some of the critical things to be checked include.
Braking systems
Vehicle structure
Clutch system
Wheels and tires
Windscreen and windows
Seats and seatbelts
Front wipers and washers
Steering and suspensions
Lights and reflectors
Vehicles body, engine, and chassis
If all the above conditions are in the right situation, then you qualify for the certificate. In case the usual standards are not met, then you are advised on the services required and given a quotation for the same. Upon your approval, the vehicle is upgraded to the necessary condition and a roadworthy certificate issued.
Car-Air Conditioning Service Roxburgh Park
This is another major service that your vehicle requires on a regular basis. Functional air conditioning a system keeps you fresh during summer and removes humidity from the cabin. Poor performance resulting from dry hoses and seals or even a crack needs to be addressed regularly.
Brands we serve
When it comes to brands, literally all brands can be serviced at European prestige car care, but the most common are; Audi, BMW, Mercedes Benz, Peugeot, SAAB, Volvo, and Volkswagen service Roxburgh Park.
It is essential to cultivate the discipline of servicing your vehicle on a regular basis. By doing so, you realize that apart from saving on cost, you minimize risks for accidents and chances of being pulled over by the traffic police. Visit European Prestige Car Care for all your car service & repairs in Roxburgh Park