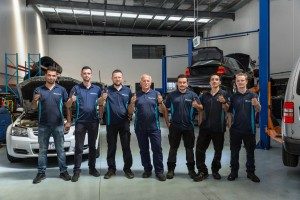 Caring for your vehicle involves many practices among which regular car servicing is. Unfortunately, most people do not recognize the need for servicing their vehicles regularly probably assuming that if it is still working, why spend money on service? What they do not know is taking a car for servicing is cheaper and builds up to the overall condition of the vehicle which if left unattended will require major repairs that will dig deep into your pockets. Before it comes to that regrettable moment, contact European Prestige Car Care Mechanic in Mickleham. Whatever services or repairs you need, be it car air conditioning service or roadworthy certificate, we have your back.
Roadworthy certificate Mickleham
Prepping your car for sale not only involves cleaning it to display it in its best light; you also need a roadworthy certificate. At European Prestige Car Care in Mickleham, we have highly qualified inspectors. They assess your vehicle's entire condition, and once it meets the set standards, they issue you with a roadworthy certificate that is valid for a month. Among the crucial parts of the vehicle that they check are:
 Clutch system
 Lights and reflectors
 Seats and seatbelts
 Vehicle chassis, engine, and body
 Front washers and wipers
 Windows and windscreens
 Brake system
 Suspensions and steering
If your vehicle has all the above in tiptop condition, you will get the certificate. However, if some of them are not up to standard, our inspectors advise you on what services you will need and give you a quotation. When you are ready to go ahead with the necessary upgrade, inspectors get to work, and after completion, you will qualify for a certificate.
Car-Air Conditioning Service Mickleham
Regular car air conditioning service is essential to ensure control of humidity and temperature levels. Therefore, if your car has a dry hose or crack that prevents your air conditioning unit from functioning optimally, you need to address it.
Brands we serve
We are an all-rounded car care service although the most common services we offer are Audi service, BMW service, Mercedes service, and Volkswagen service.
Maintaining your car in perfect condition prevents you from accidents and incidences with the traffic police. For all your car repair and service needs in Mickleham, visit European Prestige Car Care.