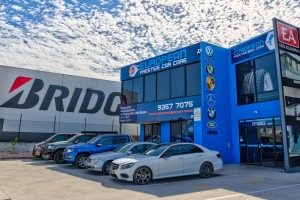 Meadow Heights is an outlying residential district of Melbourne in Australia where you will find the best car services and mechanics. European Prestige Car Care is one of the providers of premier vehicle repairs and maintenance services all at affordable price. We have a highly trained mechanics in meadow heights and are recognized for their high quality and exceptional customer care service including inspection for roadworthy certificate and car air conditioning services.
Roadworthy Certificate Meadow Heights
Are you in need of a car? Would you wish to sell your car? You need a roadworthy certificate. European Prestige Car Care at meadow heights have a solution for you. They have well-experienced staff members and highly trained experts who will thoroughly inspect your car on safety-related items such as:
Wheels and tyres
Lamps and reflectors
Seats and seat belts
Vehicle structure
The engine
Windscreen and windows
Car-Air Conditioning Service Meadow Heights
Many car owners neglect to service of the air conditioning system. A regular serving of this system helps in the detection of various defects hence avoiding expensive repairs and other inconveniences. Mostly, failure of this system would result in a drop in the refrigerant. The volume of coolant in its air conditioning system may also gradually decrease over the year. European Prestige Car Care addresses any repairs for air conditioning through their fully skilled, qualified and experienced technicians.
Brands We Serve
At European Prestige Car Care in Meadow Heights, you can service any brand that you would wish. The most common brands include Audi, BMW, Mercedes Benz, Peugeot, SAAB, Volvo, and Volkswagen.
Car serving may appear unnecessary to many people if their vehicles are moving. However, this is a very negative way of viewing things. You need to service your car on a regular basis. This will increase the longevity of your vehicle and help you avoid the inconveniences caused by an unexpected vehicle breakdown. Contact European Prestige Car Care today for the quality car service that you deserve.